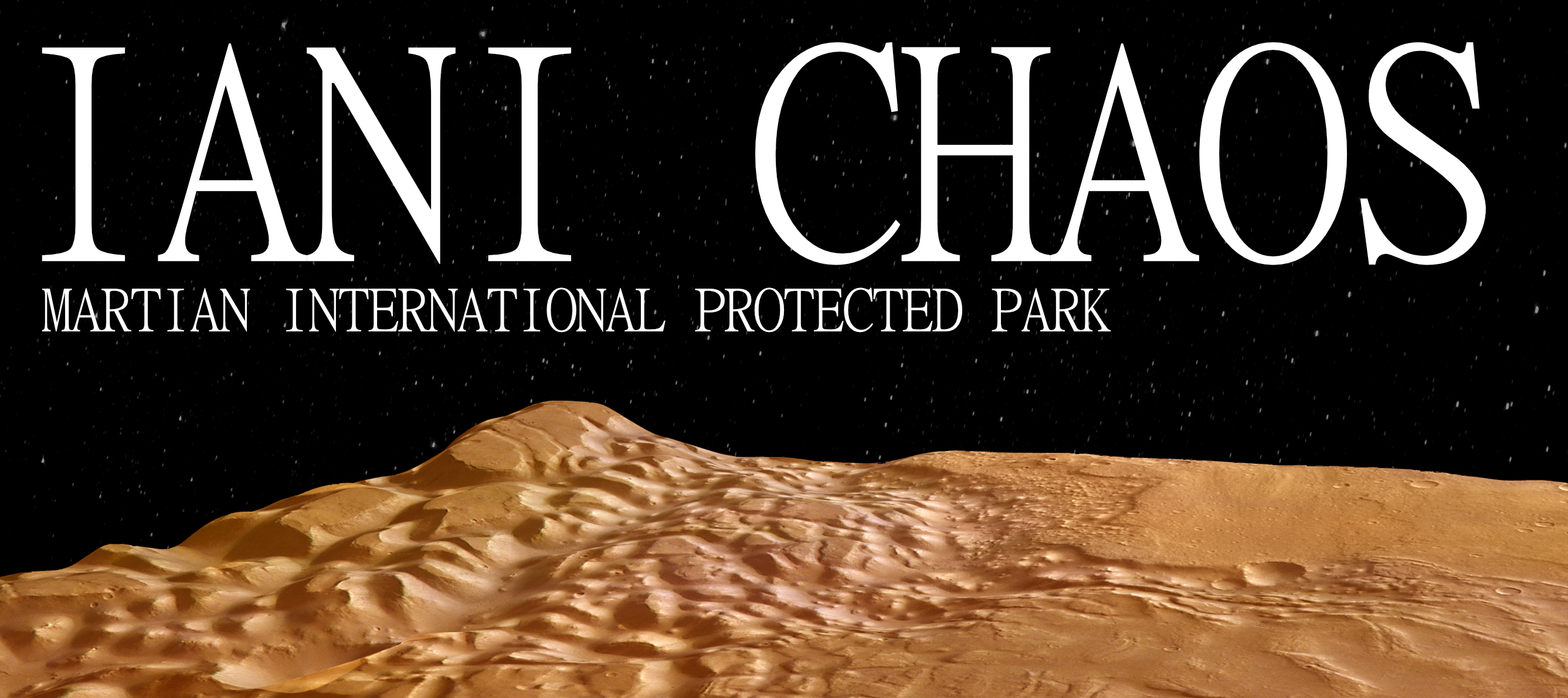 Iani Chaos Martian International Protected Park
Thirty years ago as the national and corporate ownership of Martian land grew more common, the IANI CHAOS MARTIAN INTERNATIONAL PROTECTED PARK was established. As the first extraterrestrial park, IANI CHAOS paved the way for future protected parklands across the solar system.
In the years since its establishment, growing settlements across the planet as well as increasing space tourism has led to more and more visitors traversing the park year after year. Notable for its unusual and chaotic terrain, the IANI CHAOS MIPP showcases a wide variety of the geological and geographical features of the Red Planet.

IANI CHAOS is made for use with "Evergreen Wilds" by Disaster Tourism and was created as part of The International Parks Jam.

No changes need to be made to the playing of the game itself or its existing instructions. Simply use IANI CHAOS as your park map, keywords, and prompts.

Download
Click download now to get access to the following files:
IaniChaosMIPP-Pamphlet.pdf
11 MB
IaniChaosMIPP-LetterSpread.pdf
11 MB
IaniChaos-Instruction.png
7 MB