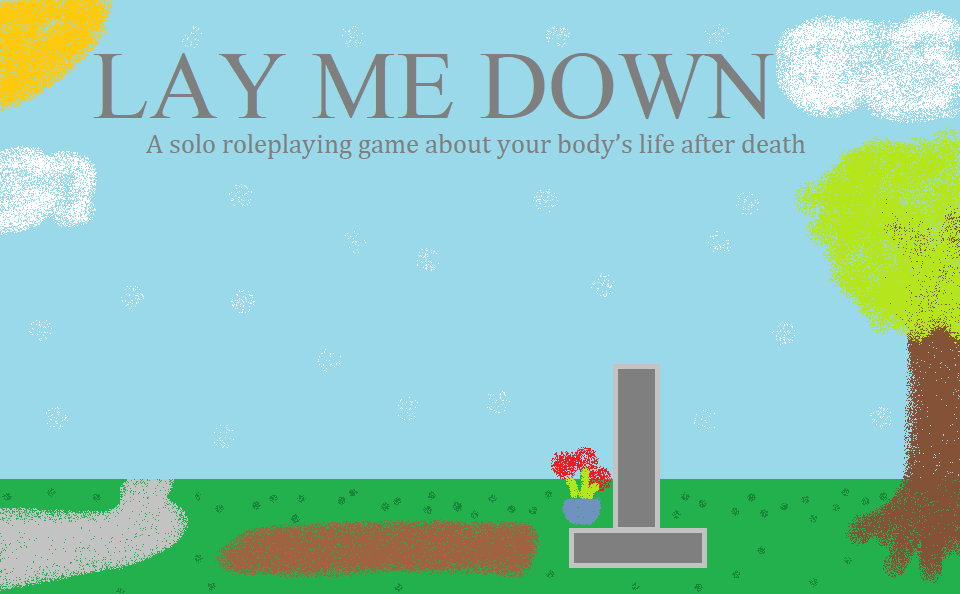 Lay Me Down - a solo story game about your corpse
LAY ME DOWN is a solo roleplaying game in which you take on the role of a dead body and the strange presence its burial grants the specific place around it. Just as in life, you are often not able to choose what happens to you, but you will be able to somewhat dictate the shape and form that it takes. Perhaps the story of your body's life post-living is a tragedy or a comedy, a satire, or a farce. Only you can find out.

Content Warnings:
Death/Dying
Decomposition/Rot
Bodies/Burial
Inspired by:
Format is a single very-long image or page meant to be scrolled up and down as you play, mirroring the depth of dirt and earth changing and accumulating over time.

My very quick submission for the MS Paint TTRPG Jam.

Download
Click download now to get access to the following files:
Lay Me Down - Final.pdf
4 MB
Lay Me Down - Final.png
766 kB