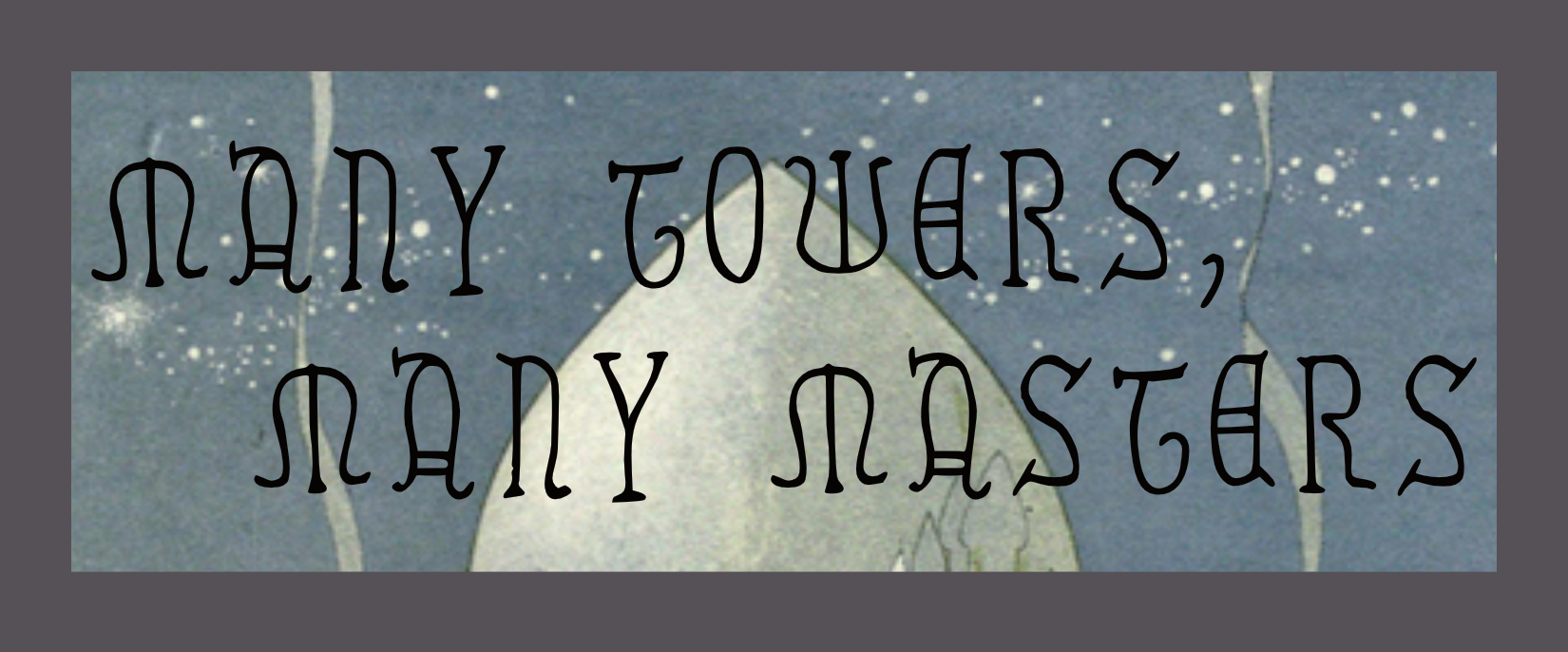 Many Towers, Many Masters
In a world long since broken by Magic, you search for old secrets, arcane knowledge and the power it holds. Power to rebuild the glory of the Four Schools, to conquer what remains of the Ageless world, or to create something new entirely — a world better than the one that came before.


Many Towers, Many Masters is a stand-alone rules lite roleplaying game in the old school style built on the Together We Go system focused on a party of fledgling arcanists exploring towers in search of arcane knowledge.
MTMM focuses on creative use of character skills, narrative-first play, a simple D20 roll system, 4 distinct Magic types, and magic creation.

This zine features the Many Towers, Many Masters all-in-one rules and character sheet, legends of ages past, and The Forgotten Tower of the Beggar Sage, a tower for players to climb in search of their first fragments of lost arcana.


This work is based on Down We Go (downwego.games), and licensed for our use under CC BY 4.0 International. This product is not associated with Plus One Exp or Apes of Wrath.

Maps by Dyson Logos. Other art from the public domain.
Writing, Layout by Christian Sorrell

Created as part of Together We Jam in March of 2022.
Download
Click download now to get access to the following files:
Many Towers Many Masters - Pages.pdf
13 MB
Many Towers Many Masters - Spreads.pdf
13 MB