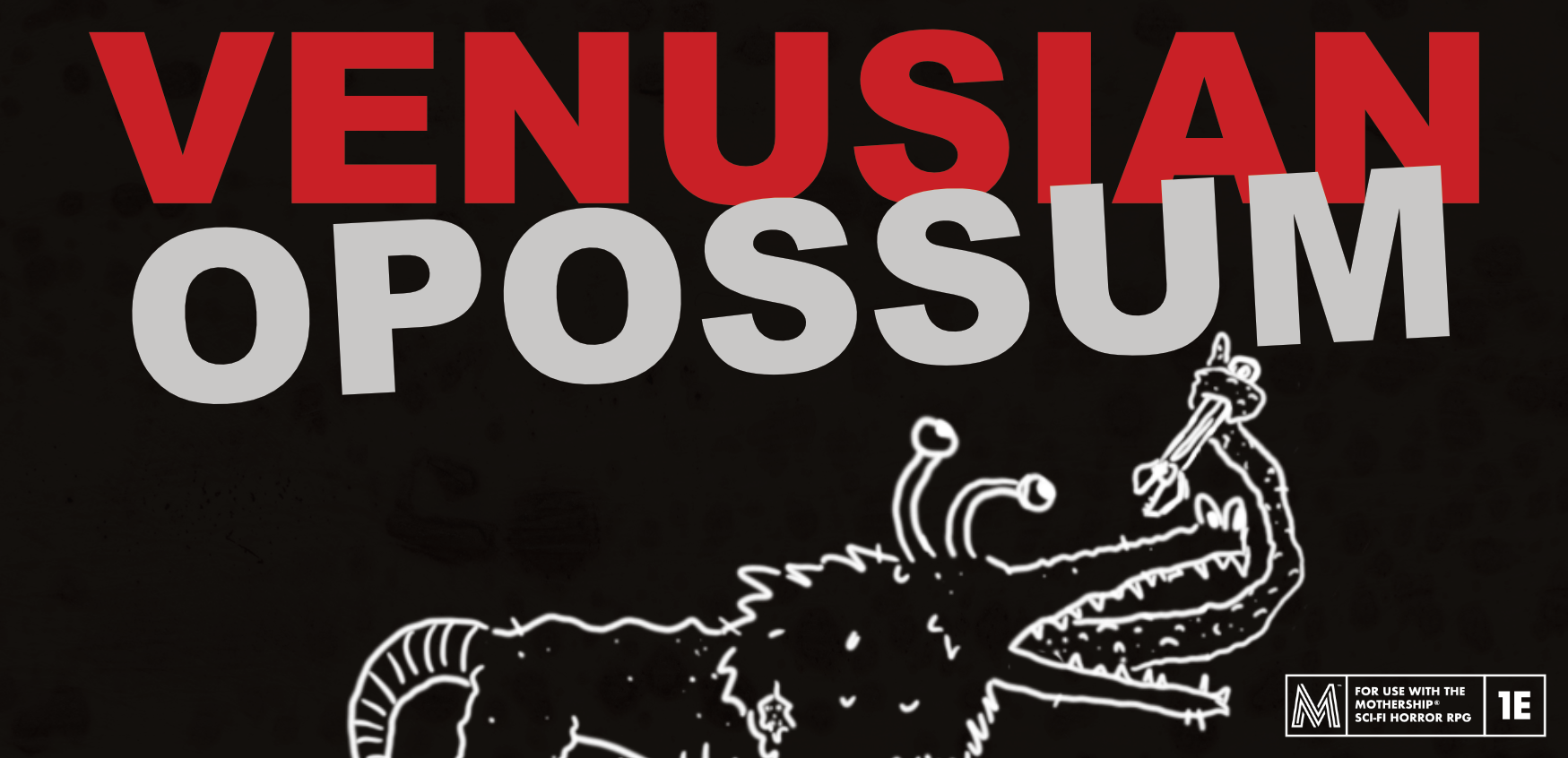 VENUSIAN OPOSSUM - a pet/pest for Mothership 1e
An invasive species of galactic strays, the Venusian Opossum infests ships, stations and colonies across the rim. The mangy marsupial's lidless eyestalks search constantly for anything edible to scoop up with its prehensile tongue. Every Venusian Opossum knows that humans are the best source of leftover scraps and discarded waste, and they follow their chosen master incessantly, imprinting on them near birth.


The Venusian Opposum is a pet/pest for Mothership 1e players to stumble upon and love/hate (often depending on the day -- and what the opossum spits up).


Writing/Art by Kurt Larson
Editing/Layout by Christian Sorrell


This product is based on the Mothership Sci-Fi Horror Role Playing Game, published by Tuesday Knight Games. This product is published under license. Mothership RPG is a trademark of Tuesday Knight Games. All rights reserved. For additional information, visit www.tuesdayknightgames.com or contact contact@tuesdayknightgames.com.

Download
Click download now to get access to the following files:
Venusian Opposum.pdf
802 kB
Venusian Opposum - printer friendly.pdf
3 MB
Venusian Opposum.png
2 MB
Venusian Opposum - plaintext.txt
2 kB